Real People. Real Body Transformation. Real Health.
Welcome To DZ BootCamp, Where We Specialize in Fat Loss, Not "Weight"
Experience the DZ BootCamp, a specialized program focused on achieving fat loss, not just shedding weight. Our emphasis lies in the semantics of losing fat rather than overall weight. At DZ BootCamp, we provide a comprehensive package of workouts and proper nutrition to help you reach your fitness goals and adopt a healthy lifestyle.
Say goodbye to the common perception of expensive personal trainers. With DZ BootCamp, you can benefit from unlimited group classes and work closely with a personal trainer at an affordable rate. Each class is led by a
certified trainer
who guides you through short yet intense full-body workouts encompassing weight training, boxing, cardio kickboxing, and HIIT. Witness your body tone up, slim down, enhance flexibility, and achieve a tighter tummy faster than you might expect.
In addition to our workout sessions, we also offer nutritional coaching to complement your fitness journey.
If you are bored at the gym, and have no idea what routine to do next, DZ bootcamp is an excellent place to get out of your routine. Great staff, great work-outs that will keep you on your toes but will make you fall in love with working out. Excellent experience. 100% recommend!

Giselle Milla


August 18, 2023

Don is a great trainer, super patient! He will meet you at your fitness level but also push you for change so you can reach your goal. Every day he makes you do different exercises so you don't get bored doing. I will recommend to those people who is looking to lose weight this is the best place.

Nazeer Mohammed


October 19, 2022
Or, if you are unsatisfied by our service, have suggestions or concerns, please contact us. We always listening to our clients.
Monday

05:30 AM

— Strength training

12:00 PM

— Strength training (upper body)

05:30 PM

— Strength training (upper body)

06:30 PM

— Strength training (upper body)*
Tuesday

05:30 AM

— Boxing

12:00 PM

— Boxing

05:30 PM

— Boxing

06:30 PM

— Boxing

07:30 PM

— Boxing

Wednesday

05:30 AM

— Strength training

12:00 PM

— Strength training

05:30 PM

— Strength training (lower body)*

06:30 PM

— Strength training (lower body)*
Thursday

05:30 AM

— Boxing/Strength

12:00 PM

— Boxing/Strength

05:30 PM

— Boxing/Strength

06:30 PM

— Boxing/Strength

07:30 PM

— Boxing/Strength

Friday

05:30 AM

— Strength training

12:00 PM

— Strength training

05:30 PM

— Strength training (full body)*
Saturday

09:30 AM

— Boxing

Sunday

09:30 AM

— Strength training (full body)
Individualized Meal Plans
Calories Burned per Class
Drop-In
$20 per one class
our clients share their experience
Some of these clients are still attending our fitness classes at our facility in Streamwood.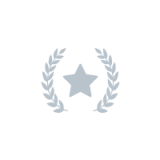 Christina
After having my kids, it became a struggle to lose my weight. At my biggest, I was 220 lbs. I love how this place has a nutritionist who can help you with the diet. I had a wedding coming and was desperate to have that look in my dress that I always imagined. I started to diet and exercise. I dropped the weight for my wedding. I got down to a comfortable weight. After my wedding, I could not keep the weight off. My weight loss was short lived until I worked with Don at DZ BootCamp. Don helped me reach a goal I thought I could never get too. Don worked with me to transform my body completely different from what I did on my own the first time around. I was that person who was against using weights, but with Don's help, I now have muscle definition. Don helped me make results, not excuses!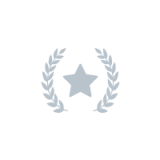 Aga
I have been trying to lose pounds for many years. I tried a lot of diet and exercise. Sometimes I managed to lose weight but not for long. A friend recommended me a DZ BootCamp. I signed up immediately, and it was the best decision. Every workout is different… I train six times a week and never get bored. I learned to count calories and eat healthily. I have a lot of support and motivation from experienced trainers. I recommend this place to all who wants to be healthy and exercise in a friendly atmosphere, with people who have the same goals. I never imagined that just one class will change my life forever!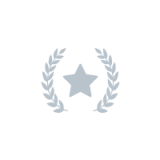 Jennifer Misasi
DZ BootCamp and nutrition has been great for me! I love the coaches there. The boot camp is new for me and a great work out! They really positively push you. They are very knowledgeable about nutrition and the meal plans they offer, as well. Which is great because just because you work out does not mean you can eat anything! The 80/20 rule is great! Don will not disappoint you as long as you put your best in it; he will help you succeed in getting fit and healthy whatever your goals may be!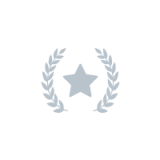 Vivan
I first started my weight-loss journey in January 2018. I had tried and failed often, but this time felt like I finally had the right mindset as well as the motivation. I began going to a chain health club but soon after became bored and felt like I was not losing any weight because I was not being challenged. A friend of mine told me about DZ BootCamp, they told me to go to a class with her and so I did! Since then, I have been going at least twice a week! The workouts really make you sweat, and I am often sore, which I love because to me it shows that I am working things out that I was missing before!
Everyone at DZ BootCamp, including other members, are so warm and welcoming and I've always felt so comfortable. Don and the other trainers give you the right amount of push and support and are still there to answer any questions you may have. I am down 25 lbs as of today, and I feel like I owe a lot of my progress to DZ BootCamp! We all cheer each other on, and I am happy to be a part of this tight-knit fitness community! I've never been that person who looks forward to working out, but now I am thanks to DZ BootCamp!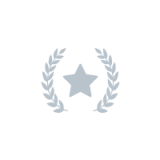 Alex
For years I have tried to find some sort of "want" to workout and make a change for the better. This place has definitely changed my life! Don has been such a huge part in my transition to a better and healthier lifestyle, and I couldn't thank him enough for all that he does for our DZ TEAM!! Thank you DZ BootCamp for kicking my butt every time and never disappointing!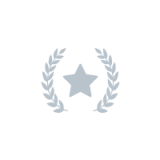 Jen Snyder
After being a part of many gyms I knew that I needed something different, that's when we stumbled across Ion BootCamp. I loved it so much. I introduced my husband to it. DZ BootCamp has changed my family's life. I needed exercise in my life but wasn't willing to take time away from my family. We workout together during our lunch break, and it works out great. We have so much more energy to spend on our marriage and children. My husband and I found something we both enjoy. We have learned to challenge ourselves and set daily goals at the box, home, and our workplace.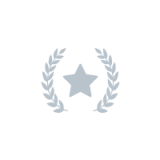 Linda Flick
My journey with DZ BootCamp began in March of 2016. It has been an amazing adventure that has not only made me physically stronger, but an all-around better person. Not only did I find DZ BootCamp, but I also found a community/family. I have lost 60 lbs and dropped several sizes in my pants. I have truly discovered my passion. I have learned to fail without being a failure. The coaches are the best ever. They have the patience of an angel and never loses faith in your ability to reach the unachievable. They push you to run faster, lift heavier, and always do one more, all with the best and safest form possible. Everything I've learned at Ion BootCamp has changed my life forever.