Real People. Real Body Transformation. Real Health.
Welcome To
DZ

BootCamp, Where We Specialize in Fat Loss, Not "Weight"
Let's talk seman­tics; we want to lose fat not, weight. DZ Boot­Camp brings work­ing out and eat­ing right at your ser­vice. We're here to make your goals come to fruition and fit­ness a a lifestyle.
Most peo­ple dread when they hear the word "per­son­al train­er." They think its too much $. With unlim­it­ed group class­es at $125.00 a month, DZ Boot­Camp allows you to work with a per­son­al train­er at a fea­si­ble rate.
Each class is instruct­ed by a cer­ti­fied train­er, with short-but-intense full-body work­outs that include weight train­ing, box­ing, car­dio kick­box­ing, HIIT, and yoga. You'll tone up, slim down, become more flex­i­ble and get to tight­en your tum­my faster than you think.
We also offer nutri­tion­al coach­ing, per­son­al train­ing meal plans and supplements.
Best gym around for a vari­ety of work­outs and sup­ple­ments! The sup­ple­ments are all nat­ur­al and extreme­ly effec­tive. I won't go any­where else. The HIIT class­es are an awe­some work­out and so much fun. I love walk­ing out of there feel­ing like I just did a triathlon. Go check it out, you will not be dis­ap­point­ed. See you there!

kei­th wil­helm


Decem­ber 15, 2021
Or, if you are unsat­is­fied by our ser­vice, have sug­ges­tions or con­cerns, please con­tact us. We always lis­ten­ing to our clients.
Mon­day
05:30

AM

— Strength train­ing

09:15

AM

— Strength train­ing (upper body)

05:30

PM

— Strength train­ing (upper body)

06:30

PM

— Vinyasa yoga

06:30

PM

— Strength train­ing (upper body)*
Tues­day
05:30

AM

— Box­ing

09:15

AM

— Box­ing

05:30

PM

— Pow­er yoga

06:30

PM

— Box­ing

07:30

PM

— Box­ing

Wednes­day
05:30

AM

— Strength train­ing

09:15

AM

— Strength train­ing

05:30

PM

— Strength train­ing (low­er body)*06:30

PM

— Strength train­ing (low­er body)*
Thurs­day
05:30

AM

— Boxing/Strength

09:15

AM

— Boxing/Strength

05:30

PM

— Boxing/Strength

06:30

PM

— Zen yoga

06:45

PM

— Boxing/Strength

07:30

PM

— Boxing/Strength

Fri­day
05:30

AM

— Strength train­ing

09:15

AM

— Strength train­ing (full body)

05:30

PM

— Strength train­ing (full body)*
Sat­ur­day
08:30

AM

— Pow­er yoga

09:30

AM

— Box­ing

Sun­day
08:00

AM

— Strength train­ing (full body)
We use Trainer­ize®, the most con­ve­nient per­son­al train­ing plat­form for the well­ness ser­vices indus­try. At DZ Boot­Camp, our val­ued mem­bers man­age their fit­ness voy­age online with the unsur­passed convenience.
Con­trol every­thing online — no more calls to buy, can­cel, or renew.
Com­mu­ni­cate with your coach — any­where, anytime.
Track your progress dur­ing your fit­ness jorney.
Indus­tri­al-grade secured online payments.
Indi­vid­u­al­ized Meal Plans
Calo­ries Burned per Class
Drop-In
$15 per one class
our clients share their experience
Some of these clients are still attend­ing our fit­ness class­es at our facil­i­ty in Streamwood.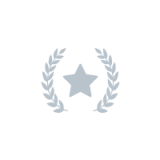 Christi­na
After hav­ing my kids, it became a strug­gle to lose my weight. At my biggest, I was 220 lbs. I love how this place has a nutri­tion­ist who can help you with the diet. I had a wed­ding com­ing and was des­per­ate to have that look in my dress that I always imag­ined. I start­ed to diet and exer­cise. I dropped the weight for my wed­ding. I got down to a com­fort­able weight. After my wed­ding, I could not keep the weight off. My weight loss was short lived until I worked with Don at DZ Boot­Camp. Don helped me reach a goal I thought I could nev­er get too. Don worked with me to trans­form my body com­plete­ly dif­fer­ent from what I did on my own the first time around. I was that per­son who was against using weights, but with Don's help, I now have mus­cle def­i­n­i­tion. Don helped me make results, not excuses!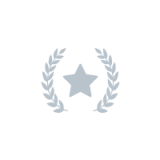 Aga
I have been try­ing to lose pounds for many years. I tried a lot of diet and exer­cise. Some­times I man­aged to lose weight but not for long. A friend rec­om­mend­ed me a DZ Boot­Camp. I signed up imme­di­ate­ly, and it was the best deci­sion. Every work­out is dif­fer­ent… I train six times a week and nev­er get bored. I learned to count calo­ries and eat health­ily. I have a lot of sup­port and moti­va­tion from expe­ri­enced train­ers. I rec­om­mend this place to all who wants to be healthy and exer­cise in a friend­ly atmos­phere, with peo­ple who have the same goals. I nev­er imag­ined that just one class will change my life forever!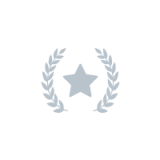 Jen­nifer Misasi
DZ Boot­Camp and nutri­tion has been great for me! I love the coach­es there. The boot camp is new for me and a great work out! They real­ly pos­i­tive­ly push you. They are very knowl­edge­able about nutri­tion and the meal plans they offer, as well. Which is great because just because you work out does not mean you can eat any­thing! The 80/20 rule is great! Don will not dis­ap­point you as long as you put your best in it; he will help you suc­ceed in get­ting fit and healthy what­ev­er your goals may be!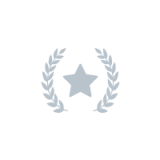 Vivan
I first start­ed my weight-loss jour­ney in Jan­u­ary 2018. I had tried and failed often, but this time felt like I final­ly had the right mind­set as well as the moti­va­tion. I began going to a chain health club but soon after became bored and felt like I was not los­ing any weight because I was not being chal­lenged. A friend of mine told me about DZ Boot­Camp, they told me to go to a class with her and so I did! Since then, I have been going at least twice a week! The work­outs real­ly make you sweat, and I am often sore, which I love because to me it shows that I am work­ing things out that I was miss­ing before!
Every­one at DZ Boot­Camp, includ­ing oth­er mem­bers, are so warm and wel­com­ing and I've always felt so com­fort­able. Don and the oth­er train­ers give you the right amount of push and sup­port and are still there to answer any ques­tions you may have. I am down 25 lbs as of today, and I feel like I owe a lot of my progress to DZ Boot­Camp! We all cheer each oth­er on, and I am hap­py to be a part of this tight-knit fit­ness com­mu­ni­ty! I've nev­er been that per­son who looks for­ward to work­ing out, but now I am thanks to DZ BootCamp!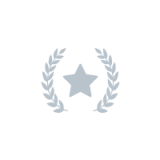 Alex
For years I have tried to find some sort of "want" to work­out and make a change for the bet­ter. This place has def­i­nite­ly changed my life! Don has been such a huge part in my tran­si­tion to a bet­ter and health­i­er lifestyle, and I couldn't thank him enough for all that he does for our DZ TEAM!! Thank you DZ Boot­Camp for kick­ing my butt every time and nev­er disappointing!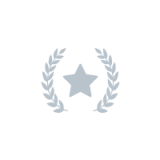 Jen Sny­der
After being a part of many gyms I knew that I need­ed some­thing dif­fer­ent, that's when we stum­bled across Ion Boot­Camp. I loved it so much. I intro­duced my hus­band to it. DZ Boot­Camp has changed my family's life. I need­ed exer­cise in my life but wasn't will­ing to take time away from my fam­i­ly. We work­out togeth­er dur­ing our lunch break, and it works out great. We have so much more ener­gy to spend on our mar­riage and chil­dren. My hus­band and I found some­thing we both enjoy. We have learned to chal­lenge our­selves and set dai­ly goals at the box, home, and our workplace.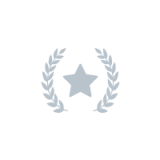 Lin­da Flick
My jour­ney with DZ Boot­Camp began in March of 2016. It has been an amaz­ing adven­ture that has not only made me phys­i­cal­ly stronger, but an all-around bet­ter per­son. Not only did I find DZ Boot­Camp, but I also found a community/family. I have lost 60 lbs and dropped sev­er­al sizes in my pants. I have tru­ly dis­cov­ered my pas­sion. I have learned to fail with­out being a fail­ure. The coach­es are the best ever. They have the patience of an angel and nev­er los­es faith in your abil­i­ty to reach the unachiev­able. They push you to run faster, lift heav­ier, and always do one more, all with the best and safest form pos­si­ble. Every­thing I've learned at Ion Boot­Camp has changed my life forever.
The 6‑Week Chal­lenge is designed to max­i­mize the ulti­mate and quick­est results for those look­ing to kick-start their body trans­for­ma­tion or sim­ply chal­lenge themselves.