Let me paint you a pic­ture for you. Bear with me, this is strict­ly anec­do­tal. Well, sort of. You start a diet in order to lose body fat and become more healthy. Two weeks have passed, you're killing it. You're mar­veled by your suc­cess. Then comes the third week. You're at work a cou­ple hours in and you're hav­ing a very bad day.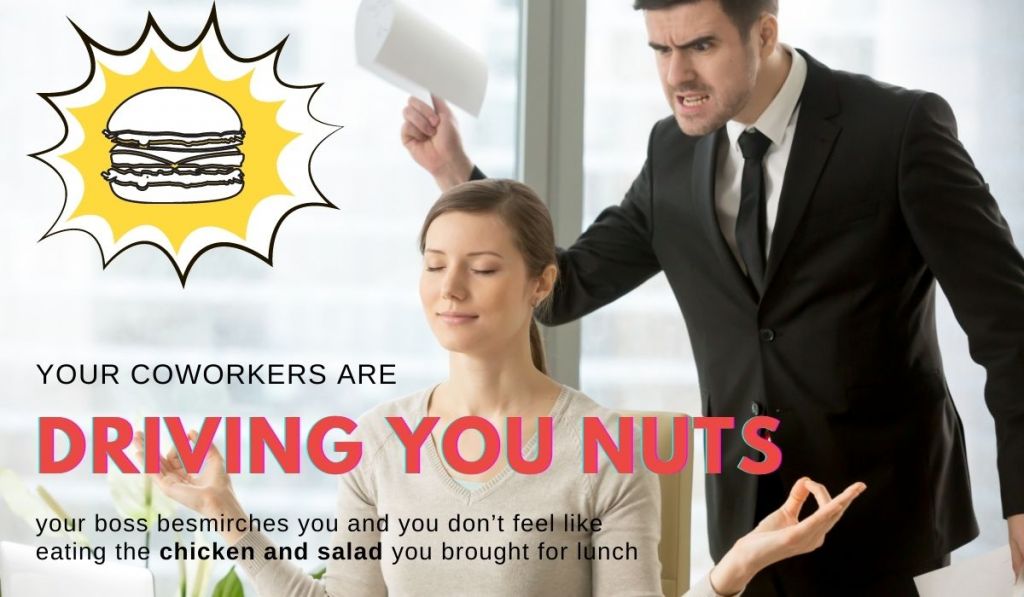 As a result your body per­ceives stress and your adren­al glands which make and release cor­ti­sol (stress hor­mone) into your blood­stream. As a result, your appetite increas­es dras­ti­cal­ly.
But sud­den­ly you have an epiphany, which leads to a solu­tion. You tell your­self that I will com­bat all of this stress by indulging in a Lou Malnati's deep dish piz­za with every­thing on it. Oh and don't for­get the soda. Sound famil­iar? Let's unpack this more. You may have your train­ing in order, your sup­ple­ments down to a sci­ence and for the most part your diet is pret­ty good but if one thing is going to impede you from flour­ish­ing it's not prep­ping your food.
One of the main rea­sons the Unit­ed States leads the world in obe­si­ty is because of the influx of stress eaters. And we all know when stress creeps up on you we become emo­tion­al, all of sud­den are emo­tions becomes the pup­pet mas­ter and we become the pup­pet. This leads us to a ques­tion. Does eat­ing cer­tain foods com­bat stress and emo­tion? The answer is "yes."
Accord­ing to an arti­cle pub­lished in the 2013 The Amer­i­can Jour­nal of Clin­i­cal Nutri­tion (a peer-reviewed jour­nal), found sig­nif­i­cant evi­dence that foods that are fatty/high glycemic car­bo­hy­drates (piz­za, choco­late, chips, ice cream soda and cook­ies) stim­u­late dopamine.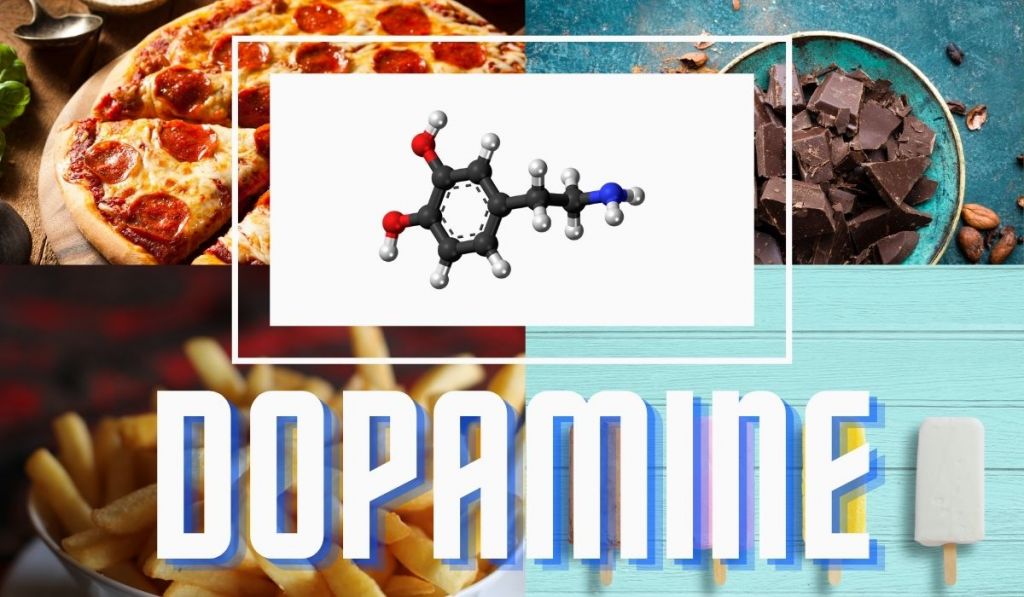 Dopamine is a neu­ro­trans­mit­ter that is respon­si­ble for moti­va­tion, arousal and plea­sure. This neu­ro­trans­mit­ter is also known as the "reward hor­mone." For instance, when one con­sumes cocaine or oth­er nar­cotics its secretes of dopamine gives them the plea­sure and eupho­ria, not the drug itself.
This sim­i­lar feel­ing can also be attained by eat­ing the foods I've men­tioned. It may sound bleak, but when most peo­ple who are sub­ject­ed to a enor­mous amount of stress go after this "feel good hor­mone" by mak­ing unhealthy choices.
Now I'm try­ing to state that in order to lose body fat, you must eat like a monk, In oth­er words eat for func­tion not taste. I don't mean to sound terse, but good luck mak­ing that a life style.
That's why hav­ing your food pre­pared for the week is one of the key vari­ables for your path to lose body fat, gain mus­cle and becom­ing health­i­er. But I'm gonna take it a step fur­ther, I'm not gonna sug­gest that you don't do the cook­ing and prep­ping, I'm going to sug­gest that you go through a third-par­ty. A com­pa­ny that offers these meals.
Here are some rea­sons why.
Let's say you have the time to pre­pare meals but you're not Emer­il or Mario, okay your a decent cook or even a good cook. But do you real­ly see your­self day in and day out week to week prepar­ing new meals with new recipes and var­i­ous cook­ing equip­ment. This takes a lot of work. Remem­ber what I said ear­li­er one of the fastest ways to fall off a diet is dread­ing your meals, and if they're not tasty, they're not going down your throat.
A lot of com­pa­nies that serve healthy meals have very cre­ative menus. The more cre­ative the menu, the less bor­ing the diet becomes. Remem­ber it can­not just be healthy, it needs to be delicious.
The sec­ond rea­son kind of goes hand-in-hand with the first, when you prep your meals for the week, you'll save mon­ey in the long run. Why? Because the food is already made wait­ing for you and now you have less time to think of what to eat. No temp­ta­tion, no more stress­ful­ly thoughts of what to eat will clut­ter your brain. These thoughts usu­al­ly lead you to a dri­ve-through or a huge Chi­nese food takeout.
The next rea­son is the tute­lage you will gain from por­tion con­trol and under­stand­ing the right numer­a­tion for macros and calo­ries. You will have a good sense of how much food you should con­sume, under­stand the good vs bad ingre­di­ents and it's substitutes.
The last one and prob­a­bly the most impor­tant one is time. As human beings we are tourists on the plan­et earth. We want to use are time as effi­cient­ly as possible.
Don't get me wrong cook­ing requires an tremen­dous amount of prowess and excite­ment for many. But if this isn't you, then keep read­ing. If you're a per­son that falls off the wag­on when you are sub­ju­gat­ed to over­whelm­ing stress and don't feel lik­ing chop­ping some onions or you think it's too trite and tedious to con­stant­ly dis­cov­er new recipes, spend hours at the gro­cery store and then wash, cut, mea­sure, cook and box your meals every week.
If the answer is yes to some or all of these ques­tions, then may I sug­gest you work with a food prep com­pa­ny and buy back your time. Remem­ber you can always m get mon­ey back, but you can nev­er get the time back.