There are many laws to human nature. And one of these under­pin­nings is striv­ing to be the best ver­sion of you.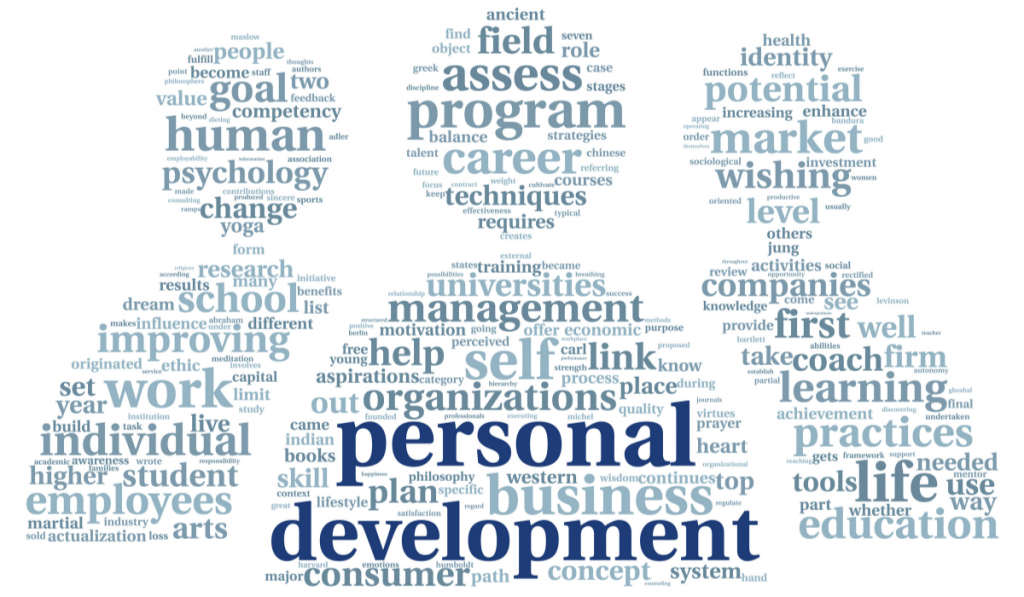 Let's unpack and process this togeth­er. Being com­pet­i­tive is actu­al­ly not a bad thing. In fact, it can ben­e­fit you by push­ing your­self and mus­ter­ing up bet­ter habits, that will even­tu­al­ly lead to an omnipo­tent dis­play you. After all, the last thing we want is regrets while we're lying on our deathbed look­ing back.
We know through tri­als and data that we tend to push hard­er when we're among our peers com­pared to going solo. This is espe­cial­ly seen when hav­ing a work­out buddy.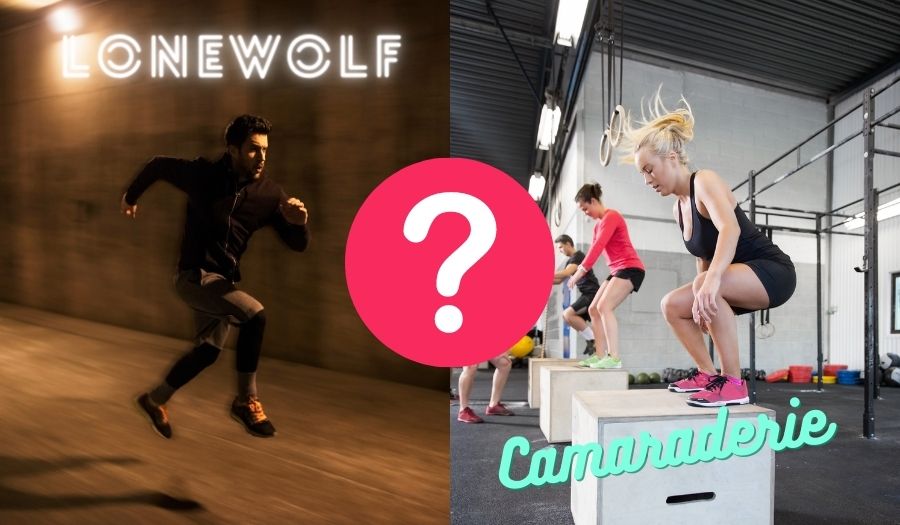 And what bet­ter way can you attain this then in a gym that har­bors group class­es. Believe me, if you're the type that likes to go Lonewolf, then, by all means, keep doing it; the last thing I'm going to do is sit here and besmirch peo­ple that work out alone.
In fact, I'm mar­veled by those the type of peo­ple that can keep at it for so long. How­ev­er, if you tried solo and didn't see results and you lack moti­va­tion, and you're look­ing for account­abil­i­ty, then it's time to go group.
Group fit­ness is start­ing to become the norm. As a mat­ter of fact, it has explod­ed in the last few years. A recent study from the Uni­ver­si­ty of New Eng­land Col­lege of Osteo­path­ic Med­i­cine found that peo­ple who took reg­u­lar work­out class­es report­ed less stress and high­er qual­i­ty of life than those who work out solo. But rule #1 nev­er com­pare your­self to others.
You nev­er want to com­pare your­self to oth­ers. Why? For starters, it can lead to a train wreck by derail­ing your goals. It can stag­nate your con­sis­ten­cy and poten­tial­ly make you nev­er want to return to the gym when you see oth­ers mak­ing faster progress than you. To denote this in brevi­ty, peo­ple are sim­ply dealt with dif­fer­ent cards, which means dif­fer­ent genes, which equals dif­fer­ent goals and setbacks.
Some peo­ple could do two hours of car­dio all day and eat like a monk (noth­ing but canned tuna and water) and still strug­gle to lose body fat, while some could look at a gym, eat a stuffed piz­za every night and have abs of steel. Although a rar­i­ty, these so called anom­alies do exist. Hav­ing said that, there still will be improve­ments and many pos­i­tives to being in a group set­ting while work­ing out.
Here are some of the ben­e­fits of par­tic­i­pat­ing in group fit­ness classes.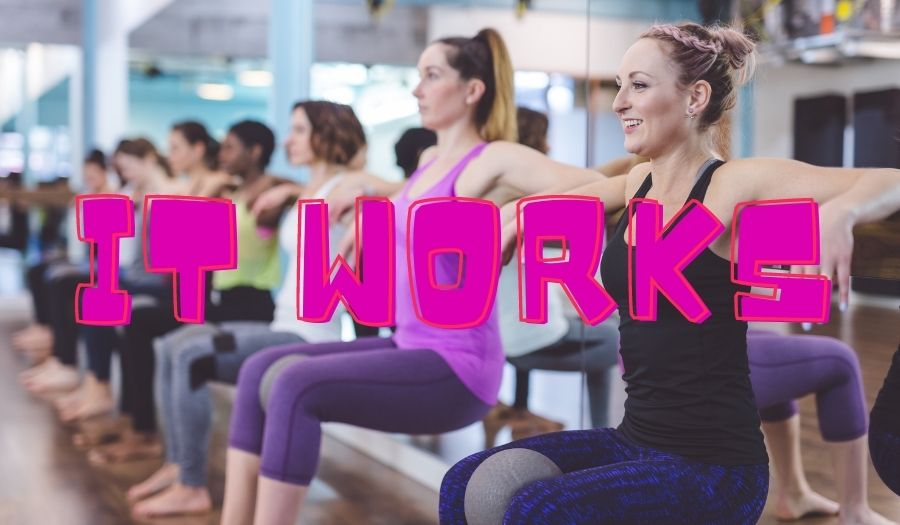 Cama­raderie. As Homo Sapi­ens were prone as social crea­tures, what bet­ter way to inter­act with gre­gar­i­ous and con­ge­nial peo­ple who are try­ing to achieve the same goals as you. And best of all, you bat­tle together.
Moti­va­tion. For all of you intro­verts who wish to remain to your­selves, some­times, when you embark on things you're not used to, you can cre­ate all sorts of dis­tress. But when you come across oth­ers in the same facil­i­ty, this can lead to moti­va­tion and forge more pos­i­tive thoughts, which leads to high­er self-esteem.
Form. Par­tic­i­pat­ing in a group class will help keep you on your toes. When you're by your­self, you have nobody watch­ing, but when you're in a group set­ting, you know the instruc­tor has her or his x‑ray vision to ensure you're per­form­ing the exer­cise safe­ly and correctly.
Fea­si­ble. We all know that work­ing with a per­son­al train­er can be very cost­ly, but in a group set­ting, it's a lot more fea­si­ble and attain­able for most. When you're able to work with a pro­fes­sion­al that will cor­rect you on your form, moti­vate you and hold you account­able at a rate that is more suit­able for the pock­et­book, can make all the dif­fer­ence in the world.
Women-friend­ly. Although a lot of group facil­i­ties encour­age all gen­ders to join, there is no doubt that this venue attracts more women than men. Remem­ber, it's all about being com­fort­able in your surroundings.
You don't have to think. Just show up when it comes to par­tic­i­pat­ing in a group fit­ness class. The hard­est part is is putting your shoes on and show­ing up. The coach will facil­i­tate the work­out for you. Try­ing to fig­ure out and dis­cern which exer­cis­es to do can clut­ter your brain and lead to anx­i­ety. In this case, this is one fac­tor you do not have to wor­ry about. Let's not for­get too much anx­i­ety can forge neg­a­tive thoughts, and neg­a­tive thoughts can lead to bad habits.
If you could find a gym that is in com­pli­ance with the CDC poli­cies such as social dis­tanc­ing, tem­per­a­ture check, and mask wear­ing, then I would sug­gest to go for it. One of the best ways to boost your immune sys­tem is by work­ing out, and the last thing you want to do is have a defense­less immune sys­tem, espe­cial­ly when win­ter is coming.
Just remem­ber being among oth­ers is not to com­pare your­self to your peers; instead the main objec­tive is to com­pare your­self to you. If you become a bet­ter ver­sion of your­self from a month ear­li­er, then you're on the right path. It's all about achiev­ing incre­men­tal goals that will even­tu­al­ly lead to the prop­er habits from there a new healthy lifestyle.
Regard­less of when you will start, just always remem­ber when it comes to the gym, go group!